Inversion Labs installed the first site for the 2018 summer measurement campaign at the Jackson Town Square on June 25. The monitors are installed on a Town of Jackson light post on the west side of the square, measuring Nitrogen Dioxide (NO2), Ozone (O3) and Particulate Matter (PM10/PM2.5) at 5-minute intervals. This is the first site of five total planned sites in Teton County. After two weeks on the square, the monitors will move to the base of Teton Pass in Wilson, WY. We have also completed measurements at a "clean air" site in an agricultural field south of Wilson that is away from emission sources. See photos below of the Town Square and clean air sites.
Thanks to Larry Pardee and Johnny Ziem with the Town of Jackson for securing permissions and helping with site setup. And thanks again to all the organizations who are supporting this project!
All results will be posted on a dedicated page that will be linked on the Inversion Labs homepage. We will be posting winter 2017-18 results soon, and summer results as they become available.
Air quality monitors installed at the Jackson Town Square on June 25, 2018: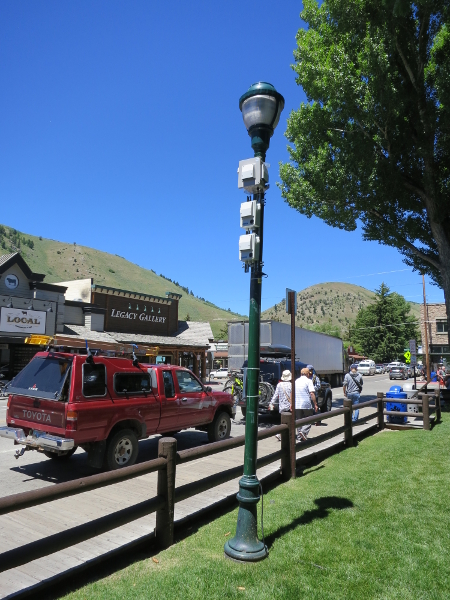 "Clean air" site. The air quality monitors were located at this site for a 3-day period preceding roadside measurements: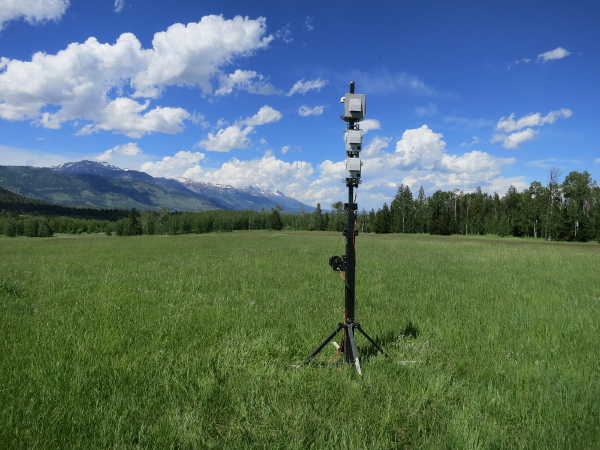 Project Partners
Inversion Labs acknowledges both direct and in-kind support from the following organizations. Thank you!