As of September 9, Inversion Labs has completed all measurements for the Teton County Air Quality campaign!
Measurement locations included:
4 winter sites (Jan - March 2018)
5 summer sites (June - August 2018)
2 winter and 2 summer co-location experiments at sites operated by WYDEQ and GTNP
During winter, portable measurements of Ozone (O3) and Particulate Matter (PM10/PM2.5) were completed during 1-2 hr periods at 1-minute resolution. These sites included the base of Teton Pass, Jackson Elementary drop-off area, Snow King Events Center drop-off area, and the Snowmobile Hill Climb at Snow King Resort.
For the summer campaign, the Aeroqual S500 monitors were mounted in weatherproof enclosures for 2-week periods, logging data at 5-minute resolution. Summer measurements included Nitrogen Dioxide (NO2), Ozone (O3) and Particulate Matter (PM10/PM2.5). Measurement dates, descriptions and photos for each site are shown below.
During Fall 2018, Inversion Labs will be analyzing results and applying any necessary corrections to the data after comparison with WYDEQ validated data from co-location periods. The portable Aeroqual S500 monitors used in this study were factory-calibrated, but received no field calibration during the campaign. We will be using co-location data from WYDEQ FEM (Federal Equivalent Method) instrumentation to derive offset and gain values for data correction. This is the most robust method of field calibration for the portable monitors and will be key to ensuring accurate results. Thanks again to WYDEQ and Air Resource Specialists (ARS) for their ongoing collaboration!
After data is analyzed, Inversion Labs will be preparing a final project report for the Teton Conservation District. We will post a link to this report on the Inversion Labs website by January 1, 2019.
We will also present the final results at a Yellowstone-Teton Clean Cities Sustainability Series event in early January 2019. Stay tuned for these dates. Thanks again to all project partners who contributed in-kind hours or direct funding to this project! Please see partner logos and web links at the bottom of this post, and support the important work these organizations do in Teton County.
Clean Air Site
June 21 - 24. The air quality monitors were located at a "clean air" site in an agricultural field south of Wilson, WY. This site represents ambient air quality conditions away from vehicle emission sources and without wildfire smoke.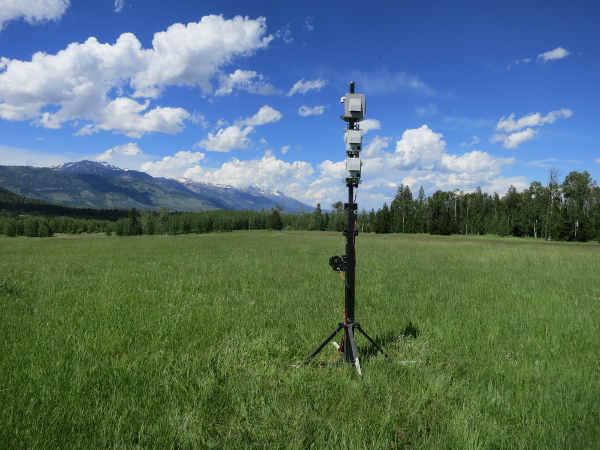 Site 1: Jackson Town Square
June 25 - July 9. Located on the west side of the Town Square, this site represents air quality in the Jackson downtown area with high concentrations of pedestrian traffic.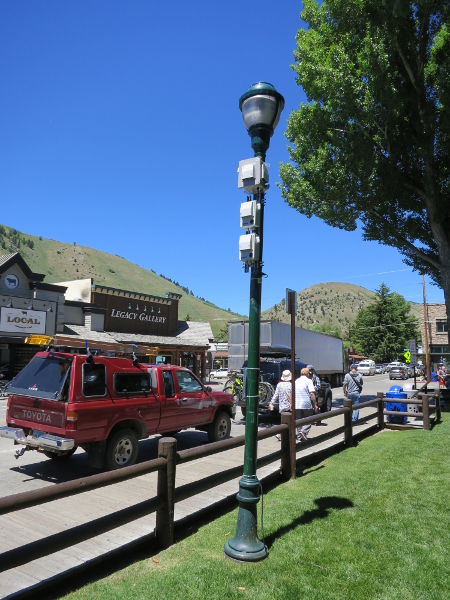 Site 2: Base of Teton Pass
July 10 - 24. Located on a sign post on the north side of the highway at the Stagecoach Bar. In addition to measuring exhaust emissions during periods of increased commuter traffic, this site was also located to target brake emissions associated with eastbound traffic from Teton Pass.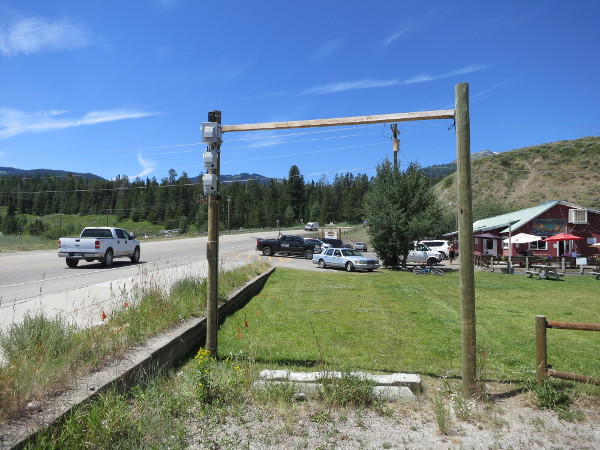 Site 3: Intersection of Highway 22/89
July 25 - August 6. Located on the southeast corner of the Highway 22/89 intersection, in front of Wells Fargo (also known as the "Y"). This site targeted vehicle emissions at one of the busiest intersections in Teton County with high volumes of vehicle traffic. There were also periods of heavy wildfire smoke at this site.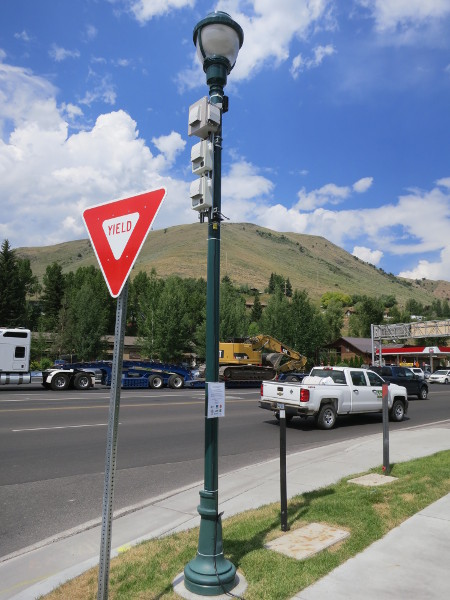 Site 4: Intersection of Virginian Lane / Snow King Avenue
August 17 - 31. Located on the northeast corner of the Virginian / Snow King intersection on a Lower Valley Energy power pole. This site targeted vehicle emissions at a busy intersection near the Teton County Library and the Virginian RV Park. Heavy wildfire smoke persisted in the valley during this time period.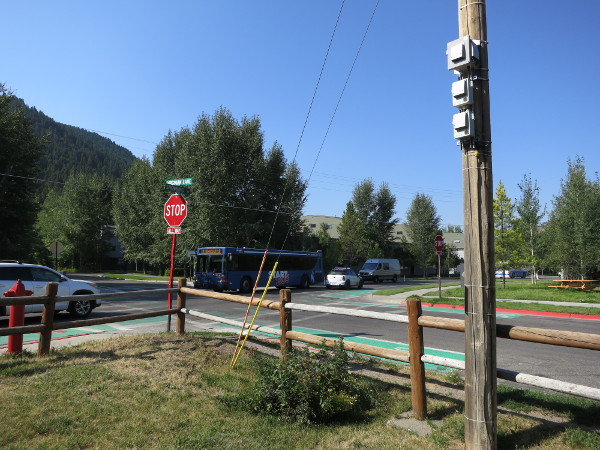 WYDEQ Co-location Site
August 7 - 15, Sept 1 - 9. The WYDEQ Air Quality Division (AQD) located a mobile monitoring station at this site on July 31. The site is located on the southern end of the National Elk Refuge, 0.4 miles north of Broadway. Measurements at this site will provide calibration data for Nitrogen Dioxide (NO2), Ozone (O3) and Particulate Matter (PM10/PM2.5). Current measurements from this site can be viewed at the Jackson Mobile website. Additional co-locations were completed during winter months at the WYDEQ Pinedale site and the Grand Teton National Park monitoring station at the TSS Kelly Campus (not pictured).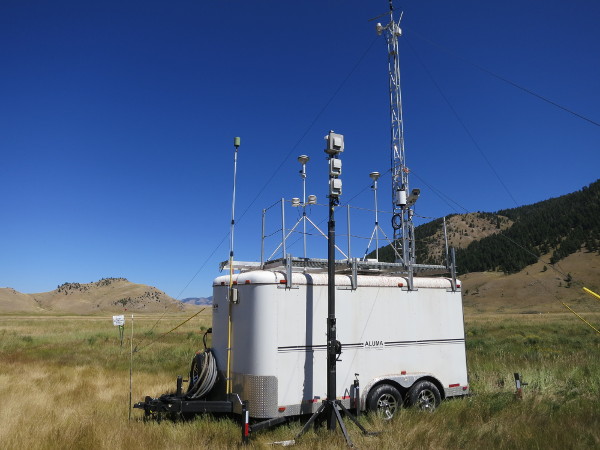 Project Partners
Inversion Labs acknowledges both direct and in-kind support from the following organizations. Thank you!